Honors College student helps prep second grade parents for remote school.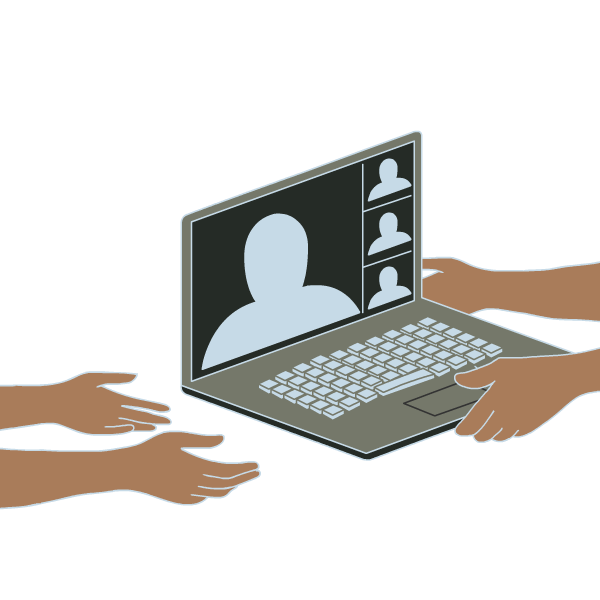 When Esther Vega saw her mother, a second grade teacher, struggling to get her students connected for remote learning in spring 2020, the Honors College industrial engineering major also saw an opportunity: get parents involved.
"It was very chaotic," Vega says. Although the Forest Grove school district had supplied students with Chromebooks, it was the first time many students had a computer at home. There was a steep learning curve just teaching the basics of logging into a remote classroom. But nobody was teaching the parents, who were equally unfamiliar with the technology. Vega's mother, Evelia, would spend hours on the phone walking parents through the process.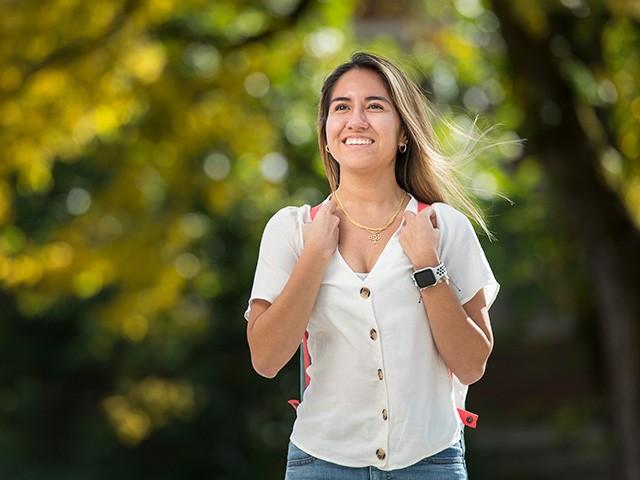 With her summer internship canceled due to the COVID-19 pandemic, Vega set out to help her mother make remote teaching in the fall more productive. Drawing from consultations with Oregon State professors in industrial engineering and education about teaching technology, and with support from Echo Shaw Elementary School Principal Perla Rodriquez, Vega created a workshop teaching remote learning basics for parents whose children would be in Mrs. Vega's fall class. Vega and her mother would hold eight sessions, all but one in Spanish, over two days in September.
Vega, backed by Rodriquez, pushed for an in-person workshop with the school district. "A remote session would have been an oxymoron," she says.
The district agreed to three parents per session, all masked, all 6 feet apart and all outside. The College of Engineering and Google provided some funding and giveaway items. They were all set. Then 2020 struck again.
Like much of Oregon, Forest Grove was smothered in wildfire smoke in September. After enduring two outdoor sessions, the Vegas successfully petitioned the district to move the remaining workshops to the school cafeteria.
By the end of the workshops, 17 parents had received training. "We were exhausted, but so happy we did it," Vega says. They had met their goals to give parents basic proficiency with Canvas, Zoom and email.
More importantly, they had made a connection. The parents now felt they knew their children's teacher and could feel comfortable contacting her. During the fall term, some parents occasionally popped onto the screen with their kids during Mrs. Vega's lessons, even if it's just to ask for a talk after class.
Vega has also taken lessons from the experience, seeing opportunities to merge the problem-solving focus of industrial engineering with K-12 education as a potential career path.  
"It reinforced my realization that today's problems are too big to just solve with one subject. Interdisciplinary thinking is needed," she says. "I want to figure out how to minimize inequity in the education system, and with this project, I was in my element. Now I'm noticing the other possibilities I can take on with this."