Instigating change has a ripple effect.
And it starts with people like Sylvester Omondi.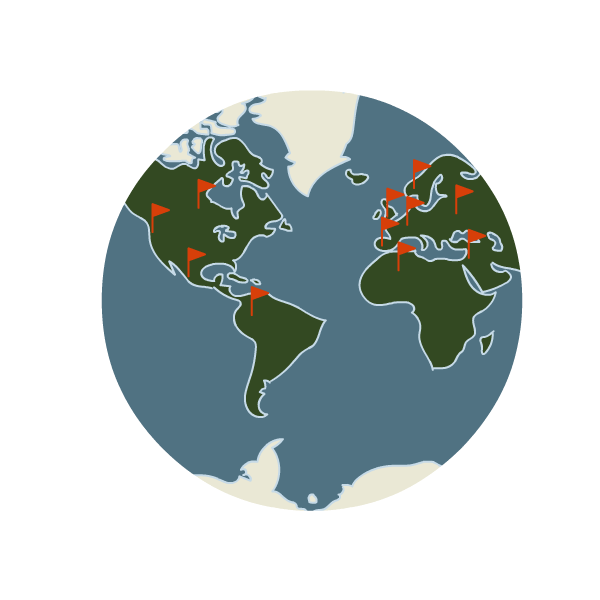 His drive is fueled by one dream: to impact the lives of people in his home country for the better. And at Oregon State University, Sylvester Omondi is gaining the knowledge, experiences and skills to achieve it.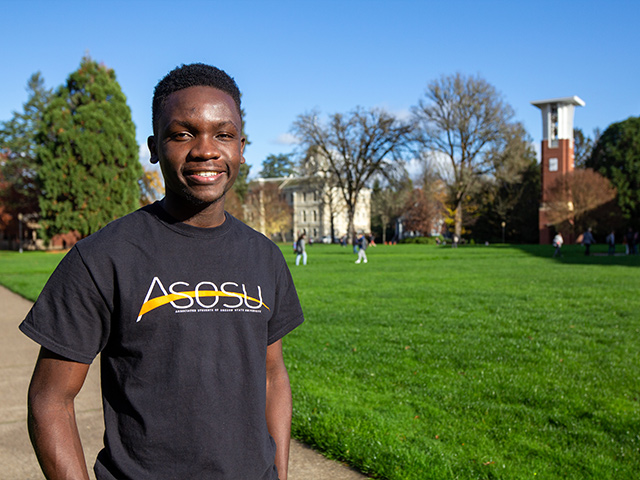 The dream began when Omondi was in high school, participating in model United Nations conferences that inspired him to lead on a global scale. In January 2021, Omondi arrived at Oregon State University with a plan to achieve this goal — by developing his leadership abilities and public policy knowledge, learning about other cultures and building his portfolio of advocacy work. A sophomore and computer science major in the College of Engineering, Omondi chose Oregon State because of its vision for graduates — that they can be successful no matter what they decide to pursue and receive support throughout their time here. He adds that Oregon State's location — with the mountains, beach and desert all nearby — allows him to explore the variety of landscapes in the U.S.
Omondi says some of the best things about being at Oregon State have been the connections and friendships he has made, the welcoming faculty and surrounding community, and experiences in student groups. He is also very appreciative of the mental health resources the Corvallis campus offers, especially for someone who is far from home.
Because this mental health support has been so helpful for him, Omondi wants to ensure all international students are aware of what it offers and how to access it. As a member of the International Student Advisory Board, he is collaborating with the OSU community to find ways for students to get the help they need.
And that's not all he's working toward. As international and cultural advocacy coordinator for ASOSU, Omondi reaches out to fellow students who have traveled here from abroad, encouraging them to take advantage of the many extracurricular student groups, support and programs available to them. On the Recreational Sports Advisory Board, he is building awareness about Oregon State's recreational sports teams, exercise classes and fitness programs, helping international students find ways to fit workouts into their busy schedules.
"It makes me happy to help someone from another country feel at home," Omondi says.
Omondi also serves on the International Education Week planning committee, leading outreach to Oregon State students and the Corvallis community. Running Nov. 15 to 19, it features a series of events that celebrate education exchange programs and study abroad.
"Being part of an event of such magnitude is a great opportunity," he says. "I will use the skills and connections I've gained to lead and organize other events in the future."
Omondi believes all his experiences will serve him well in his career and future goals. In addition to landing a software engineering job at a tech company like Google or Apple, Omondi hopes to return to Kenya and join a nongovernmental organization like Safaricom or the Equity Group Foundation. He wants to better understand the challenges his community is facing, including poverty, hunger, homelessness and the need to build better health care and education systems.
By incorporating his computer science and public policy skills, Omondi says he will have the knowledge to develop innovative programs that offer solutions. More than anything, he wants to be a leader who provides for the Kenyan people.
And because of his grit and compassion for others, he's already on his way.