Check off your end of summer bucket list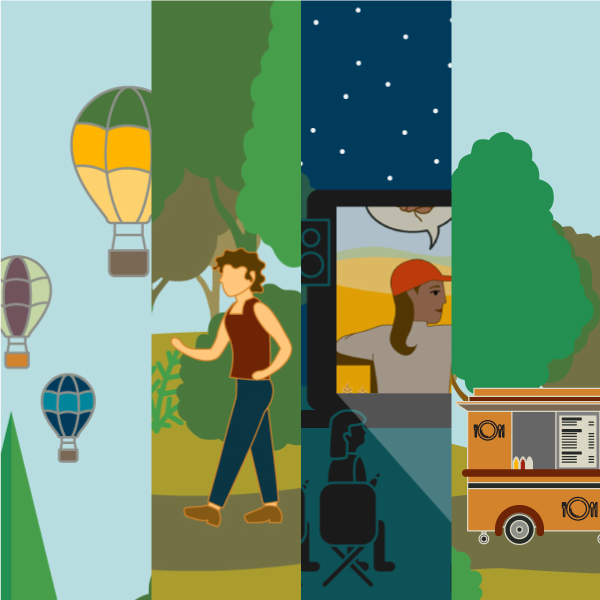 Summer flies by in a blink. Before you know it, the days get shorter and the air begins to cool. That's why we've created a list of experiences — in Corvallis and across the Willamette Valley — for you to enjoy before classes begin and the first leaves start to fall.
Local cuisine
Summer is a great time to take a break from cooking and check out the area's hidden gems.  At Gathering Together Farm in Philomath, you can try meals with fresh-picked ingredients — like wood fired pizza. And don't forget to shop in the farm store!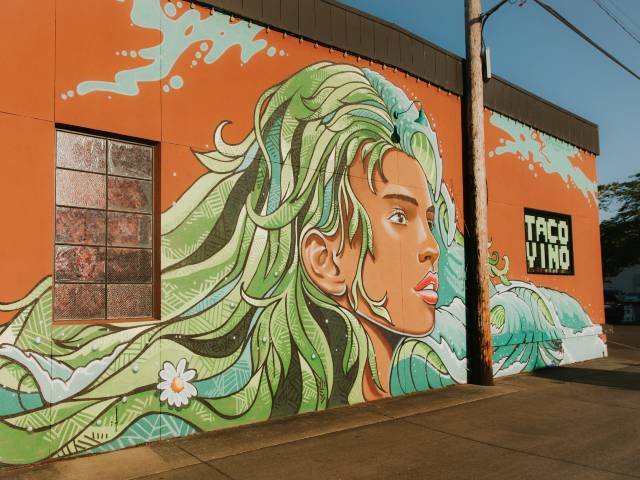 At Castor downtown Corvallis, you'll find sustainable ingredients in seasonal items like shrimp and grits and fresh vegetable bowls. Taco Vino offers creative options like the chicken curry taco, and Bellhop creates their very own homemade pasta. If a classic burger is more your style, enjoy one with some tater tots on the rooftop at Sky High.
Fairs, festivals and performances
Right here on campus, check out Bard in the Quad — an outdoor theater performance by Oregon State students. But hurry, because the last few showings of the season take place in mid-August. At the NW Art and Air Festival in Albany, you'll have the chance to see hot air balloons soar across the sky. But if carnival rides, local ice cream and elephant ears are more your jam, head just a little farther north to Salem for the Oregon State Fair.
 

Picnic spots and walking trails

Sneak a peek of a turtle sunning on a rock at Talking Water Gardens in Albany or take a stroll or short hike through the Bald Hill Natural Area, followed by a picnic in the barn. At Jackson-Frazier Wetland, you could see one (or more!) of the 70 species of birds that have been spotted there. And if you're lucky, you might even encounter a beaver.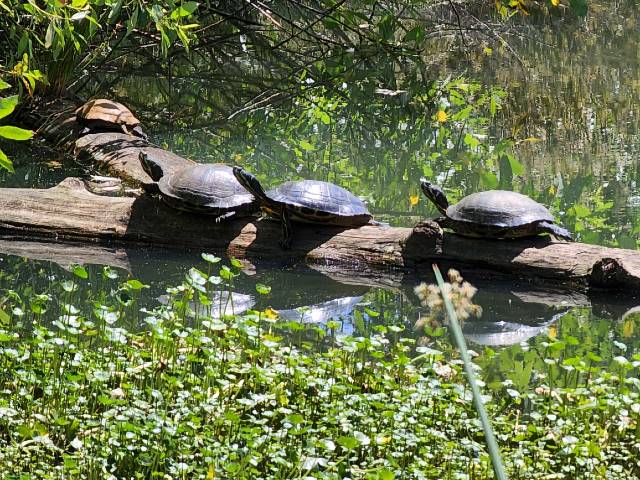 Movies in the park
Grab a picnic blanket, some popcorn and watch a show under the stars at Movie in the Park in Corvallis, Movies at Monteith in Albany or The River's Edge Summer Series in Independence.
Live music
Sway to a variety of tunes at several local venues, including Central Park, Common Fields, Old World Deli and The Barn at Hickory Station. Bring a friend and get dancin!
Pools and swimming holes
Escape the late summer heat with a day of swimming or kayaking. At Osborne Aquatic Center in Corvallis and Albany's Cool Pool at Swanson Park, spend the day relaxing or cruising down the water slide. At Marys River Natural Area, jump into the swimming hole at the end of the boardwalk. Or soak in the scenery of the Willamette River Water Trail as you float or paddle.
Have a blast soaking up the sunshine and exploring the valley!