Barriers don't stop Trevor Denning. He rolls over them.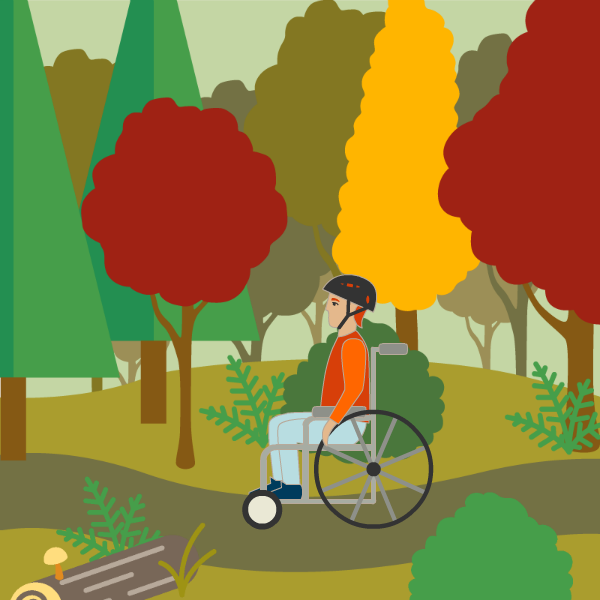 Trevor Denning uses a wheelchair and loves the outdoors. But sometimes, those realities aren't compatible. He wants to change that.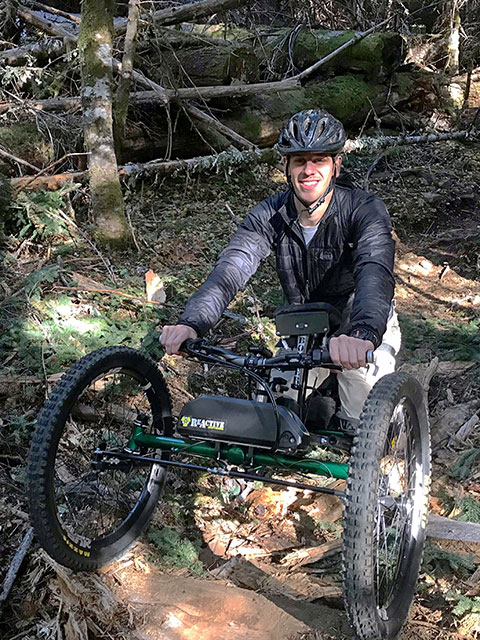 Denning is on a mission to make the outdoors more accessible to those with physical disabilities. Most of the time, he says, the people making decisions about accessibility are not disabled and have no firsthand knowledge on how to make a state, local or national park accessible.
"I believe there need to be more people who are disabled in these positions because they are the ones with the real-world experience and know what needs to change," he says. "On many occasions, I have visited an area that is deemed 'accessible,' when in fact, it is not."
Denning is pursuing his bachelor's degree in tourism, recreation and adventure leadership with a double minor in natural resources and leadership. He chose Oregon State University for this unique program, along with the welcoming community and college town feel of Corvallis.
"One of the best things about OSU is meeting so many students who come from diverse backgrounds, folks with the same passion I have for the outdoors and plenty of students with disabilities," Denning says. "OSU is very welcoming to all students."
Denning has been in a wheelchair since 2011, after a spinal injury when he was 15. For nearly 10 years, he could not do the things he loved in the outdoors. But through a community fundraising effort, he received a ReActive Adaptations off-road handcycle in 2019. The custom-built handcycle includes an electric assist that can support Denning as he explores previously inaccessible areas.
"My favorite part is I can do so much more by myself now," he says. "When I want to explore a new area, I can go over, down and around terrain that I am not able to with my wheelchair. It is such a freeing experience."
After graduation, Denning hopes to work for a federal agency such as the Forest Service, Bureau of Land Management, National Park Service or the Army Corps of Engineers, helping give people with physical disabilities greater access to the outdoors.
"Navigating a nondisabled world is tough," he says. "Restaurants, grocery stores, bookstores, classrooms and housing are some of the many things that need to be made more accessible. The first step is having people who are disabled in a position to make these changes. I want to be one of those people."
Related Stories