10 activities for your mental health.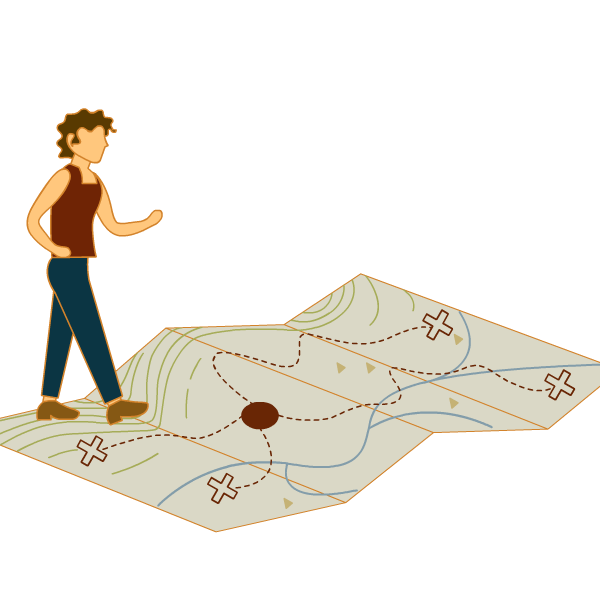 In Town
Irish Bend Covered Bridge
Enjoy a view of Marys Peak after crossing Oak Creek via this historic bridge. Start on campus, head west, and you'll stroll past cows, sheep, and maybe even an egret. You'll go from campus to country quickly. It's easy to forget the daily grind with this walk.

Avery Park
This park is a hop away from the southern edge of campus. Cross over the Marys River and take the first dirt path on your right to escape to a short riverside walk. Disconnect from the daily grind to stop and enjoy the rose garden or lay out a blanket on one of the many fields.
College Hill neighborhood
Just north of campus is a little pocket of history. Transport to a different time with these tree lined streets and houses from the early 1900s. As you walk further from campus, the houses get newer and styles change. Check the corner sidewalks for date stamps as you travel through time. The city of Corvallis has created a self-guided walking tour.
Classic walk through campus: the 2 quads
Whether it's your first  or 500th time walking through the heart of campus, it's breathtaking. Stroll through when you're not rushing to your next class to enjoy the rhodies, the trees, and whatever else happens to show up: a cute puppy, a game of cricket or a beautiful sunset.
Downtown mural project
A little bit further from campus than our other destinations. Take the Gateway Walk near Champinefu Lodge to head downtown. Get lost in tracking down all the murals, either by following the Corvallis Mural Project map or challenging yourself to find them on your own.
Surrounding Area
Related Stories