Dancing the mechanisms of COVID-19.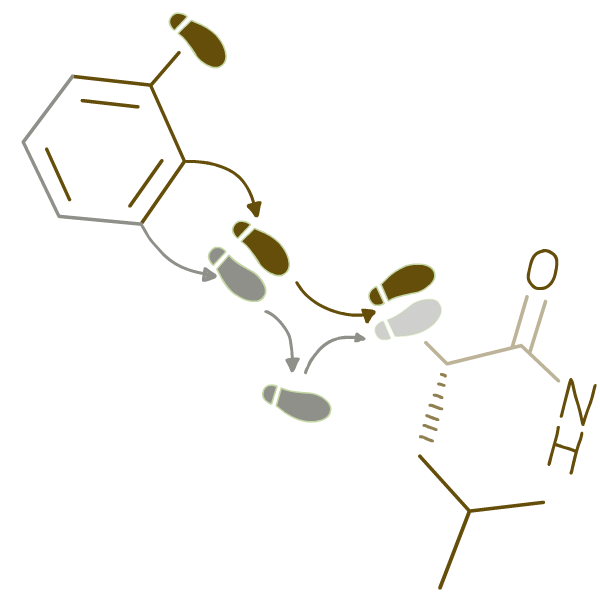 Who knew describing your Ph.D. research through interpretive dance was a thing? Science Magazine has been showcasing this unique communication medium for 13 years with its annual Dance Your Ph.D. contest.
This year, Heather Masson-Forsythe, a fifth-year graduate student in the College of Science, won first place — and $500 — in the newly created COVID-19 category.
Masson-Forsythe, who expects to graduate in fall 2021, is eyeing future possibilities in science communication.
"Especially with a science topic like COVID-19, but with many other topics as well, so many people are interested in them and would like to know more about them," she says. "Lots of people respond to and better understand scientific concepts when you can incorporate them into an art setting, especially dance. It gives you a different platform to tell a story. And telling stories is a lot of what science is supposed to be about."
Telling stories through dance is nothing new for Masson-Forsythe. The contest triumph builds on her TikTok videos @heycurlytop, in which she uses trending dances and trending songs to communicate her science. Those videos have made her "mildly famous," she says, with more than 47,000 followers to date.
"I'm not from an academic family at all, so I'm very familiar with not being able to explain what I do just with words," she says. "But lots of people in my family are artists, and art is one of the most valuable ways to communicate."
Over several weeks, Masson-Forsythe, along with her wife and videographer, Margaux Masson-Forsythe, visited different locations for shooting — the beach at Waldport, Oregon State's Linus Pauling Science Center, the forest near Marys Peak and downtown Corvallis — then spent several more weeks editing.
"From the start, I knew I wanted to do multiple styles of dance," Masson-Forsythe says, "And I wanted to structure the video in sections like we would a scientific paper."
However, unlike a typical scientific paper, she wanted her communication to be easily digestible.
"Scientific articles are so inaccessible to the public. They have so much jargon, and you have to know so much just to comprehend them," Masson-Forsythe says. "I think the arts in general are really, really valuable on their own but also to communicate science, and as someone who really loves dance, I think it's one of the best ways to communicate."
And now it's official. She's one of the best at communicating.
Related Stories