To celebrate Black history, first it must be told.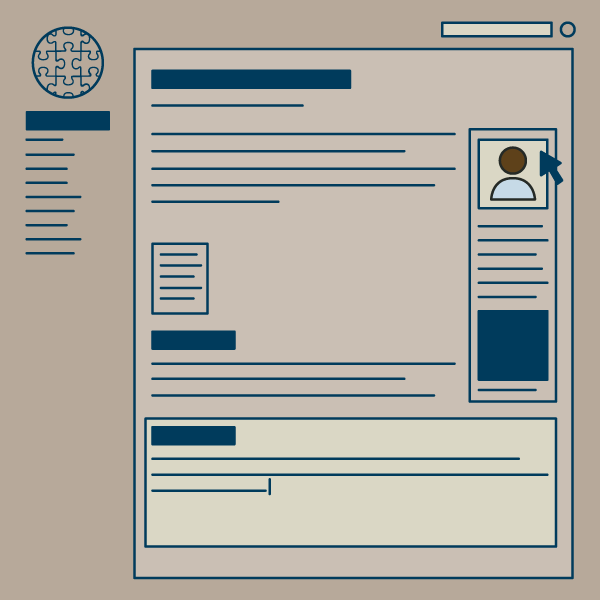 When you need some quick information about a topic, chances are you'll look it up on Wikipedia. But this crowdsourced online encyclopedia has been criticized for racial bias, and people of color are underrepresented among its editors and contributors. Which means their stories aren't told, and Wikipedia has large gaps in the history of African Americans and others who have been marginalized.
So two librarians and an archivist at Oregon State University, Laurie Bridges, Diana Park and Tiah Edmunson-Morton, set out to fill those gaps.
In partnership with AfroCROWD (Afro Free Culture Crowdsourcing Wikimedia), the Oregon State team has led a series of "edit-a-thons" to write African American history into Wikipedia, focusing on the people and history of the Pacific Northwest. One of several OSU events celebrating Black History Month, the 2022 edit-a-thon will be held Feb. 25 in the Valley Library and via Zoom. The event is open to everyone, but registration is required.
The 2022 event will build on past progress. At edit-a-thons in 2019, 2020 and 2021, OSU Libraries staff, students and volunteers have updated and revised 162 articles. Editors have added or expanded entries on early Black settlers in Oregon, journalists and newspapers serving the African American community in Portland. New entries have been created for Portland's historically Black Albina district, the Urban League of Portland and Roosevelt Credit, a 1990 Oregon State music education alumnus who has appeared on Broadway.
In addition to its partnership with AfroCROWD, organizers also received support from several OSU organizations, including the Educational Opportunities Program, Diversity and Cultural Engagement, Lonnie B. Harris Black Cultural Center and Hattie Redmond Women and Gender Center.
"Oregon has a racist history that directly impacts the lack of information available in sources like Wikipedia," wrote Park in a 2021 library newsletter. "This local history is not well known, even among residents of the Pacific Northwest. Adding information about African American history, and other marginalized communities, is an act of social justice."
Writing can help right past wrongs. To those edit-a-thon contributors, write on!