OSU completed OSU150 by hosting more than 1,000 people at a day-long symposium on "The Promise and the Peril of Artificial Intelligence and Robotics." OSU faculty and national experts discussed the benefits, risks, ethics and uncertainties of these emerging technologies. Along with keynote speaker Jacob Ward, a science and technology correspondent for CNN, speakers shared insights into the potential for AI and robotics to transform society, jobs and the economy. An Innovation Fair, featuring more than 60 exhibits, showcased AI and robotics discovery and applications by Oregon State faculty and students.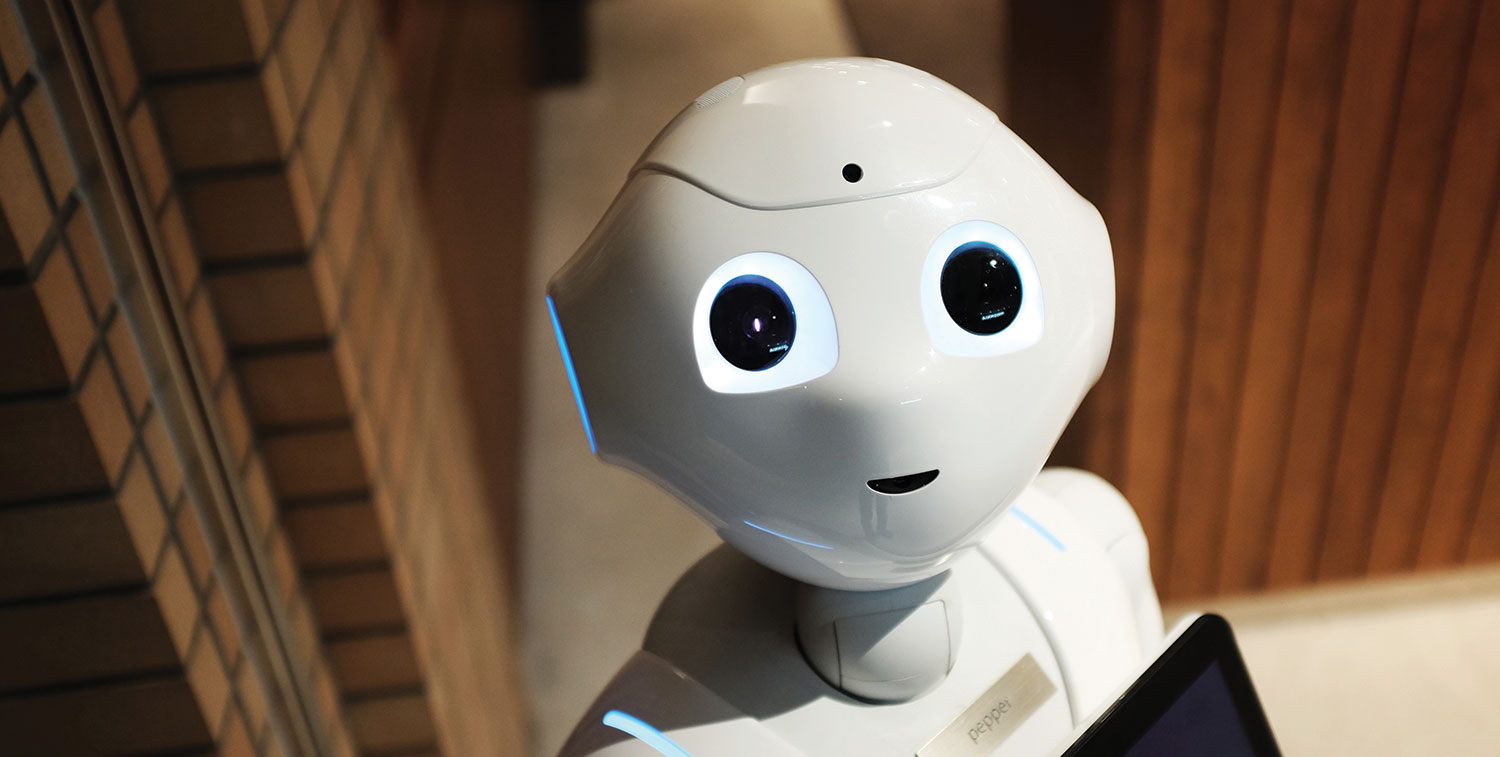 Opening Remarks and Welcome
Steve Clark
Vice President of University Relations & Marketing, Oregon State University

Ed Ray
President, Oregon State University
Keynote with Jacob Ward
The former editor-in-chief of Popular Science magazine, Jacob Ward is a science and technology television correspondent for CNN and Al Jazeera. He's the host of a landmark four-hour series on the science of human decisions and bias, "Hacking Your Mind," airing in 2019 on American public television, and writes for The New Yorker, Wired and Men's Health. Ward's 10-episode audible podcast, Complicated, racked up more than 20,000 subscribers per episode in 2017 with its discussion of humanity's most difficult problems. Ward is writing a book about how artificial intelligence is poised to amplify humanity's best and worst instincts and regularly speaks to audiences around the world about the future, including the latest innovations in science, medicine, energy and transportation.
Short primer on robotics, AI and why they matter
Two Oregon State University experts summarize the state of AI and robotics and provide an introduction to the field to enable the audience to engage in the discussions to follow throughout the day. This session will discuss the future of AI and robotics, as seen by the researchers shaping that future and as perceived by the media and general public. The session also will address the increasing gap between these different perspectives.
The good, the bad, and the ugly of AI and robotics
A panel of experts discusses the challenging ethical issues raised by the widespread adoption of AI and robotics technologies in areas ranging from social media and law enforcement to defense systems and health care. For example, many AI systems require vast amounts of training data, typically collected from online activities. How does this "surveillance economy" conflict with expectations of privacy? Law enforcement agencies increasingly use face recognition and other biometric technologies. What ethical issues are raised when these systems are biased or make mistakes? Military units across the globe are exploring the application of AI and robotics in autonomous weapons systems. What are the risks, and who should be held responsible for errors committed by these systems? And robots are being deployed in medical applications, from precision surgery to infectious disease management. What happens to patient rights in this new health care delivery paradigm?
How will humans interact with future robots?
How we will interact with robots as they become part of our daily routines at home, on the road, at work, at the doctor's office and in other parts of our lives is an open question. Many people believe that we will simply talk to them, just as we do to other humans. Yet even if robots can understand our words, they lack the social skills and background knowledge that people have to make our interactions effective. Are there better ways to interact with robots? Do we need different ways to understand what robots are doing and thinking, as well as to tell them what to do? Do the ways we will interact with robots differ based on how the robots look, the places they are located, or how they are used? Oregon State University experts who use robots for real-world tasks or study how humans can interact with robots will discuss the current and future limitations of interacting with robots and suggest possible ways of communicating effectively with them in the future.
The tech economy:  AI and robotics in the workplace
When AI and robotics come up in workplace conversation, talk often turns to employment. From retail to manufacturing, automation is already affecting the work environment, and the pace of change will likely increase in the future. Though most economists predict a net gain in jobs, a Pew Research Center report shows there is widespread concern that robots will displace both blue-collar and white-collar jobs, changing future workforce dynamics. In this panel, experts from industry and OSU will share their views on the future state of technologies and jobs and the impact of AI and robotics on the workplace.
The future of AI and robotics:  Opportunities and potential threats
If you have searched the internet, read a voice message on your phone or adjusted travel plans to account for traffic, you have taken advantage of artificial intelligence. Such benefits may pale in comparison to more sophisticated applications on the horizon – think self-driving vehicles, a more efficient power grid, automated security systems. This panel of experts will consider the opportunities and potential threats posed by artificial intelligence and robotics. Speakers will offer perspectives from philosophy, computer science and communications while exploring our deepening reliance on automation driven by trends in these technologies.