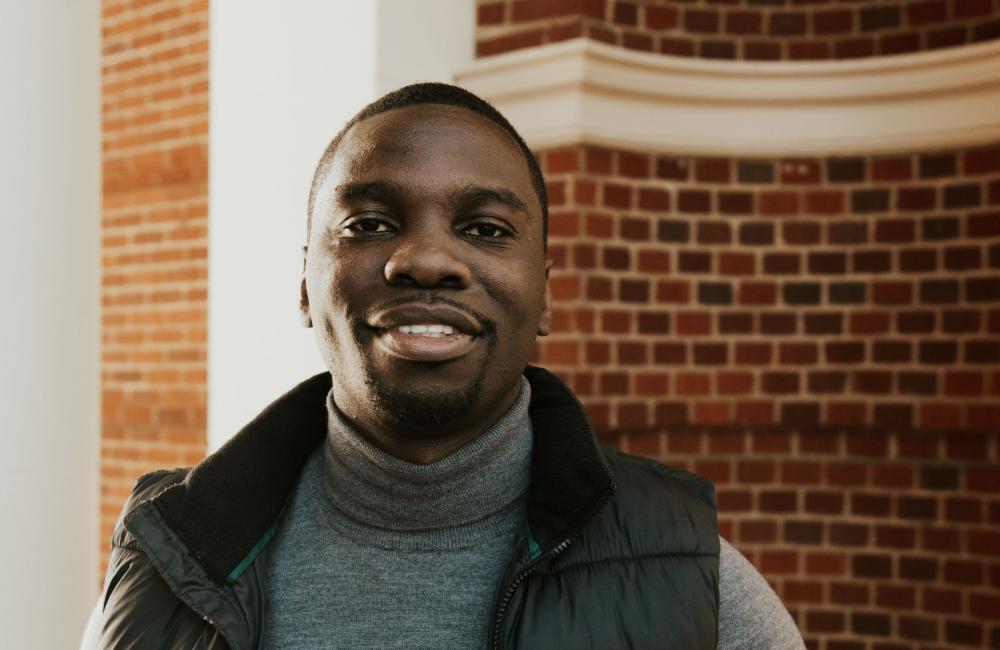 What is your name, major and where are you from?
My name is Gaetan Dauphin Nzowo, I am an international student from the Democratic Republic of the Congo, majoring in Civil Engineering.
What is it like to go to school in Corvallis? And why did you choose OSU?
Coming from the DRC, OSU is close to everything I imagined. It is a beautiful campus with indispensable resources for student retention. After transfering from a community college, I wanted to fully live the college experience in the U.S, all while staying focused on my degree. I decided to join OSU for two reasons: first, Google said it was the best college for a Civil Engineering degree in Oregon. (Thanks Google!) Secondly, my host dad, who is an OSU alumni, inspired me by sharing his experience as a student athlete.
Your most memorable experience as a student?
My most memorable experience as a student was with the African Student Association (ASA). With the ASA, I found more than just a community or friends. I found a family. As an active member of the club, I performed at the Winter 2020 ASA's cultural night. During the event, I showcased a combination of traditional & modern dances. Along with my friends, we performed a skit about elections in Africa. The underlying message of the skit was that a United Africa will not be possible unless African leaders lead with integrity, honesty, and do not allow corruption to run their elections. I am very proud to have helped the ASA spread african cultural and political awareness on campus.
Advice for international students?
If you are an international student reading this, I have one advice for you: Be Involved! OSU has countless opportunities for you to be involved in either student government, clubs & organizations or any student jobs on campus. These opportunities will not only provide ways for you to make new friends or improve your English and communication skills, but it will also enrich your experience with other aspects of the U.S. culture. The connections made, the life experience in a country, which is a microcosm of the whole world, will make you understand the challenges in your own community as well as the solution you have to offer as a committed citizen
Any hidden talents that people don't know about you?
I speak French, English and Lingala fluently and consider myself as an okay dancer. But beyond being fluent in three languages, and being a decent dancer, I do care about people. I have this ability to know how to use my charm to inspire people to take actions around the issues they are passionate about.