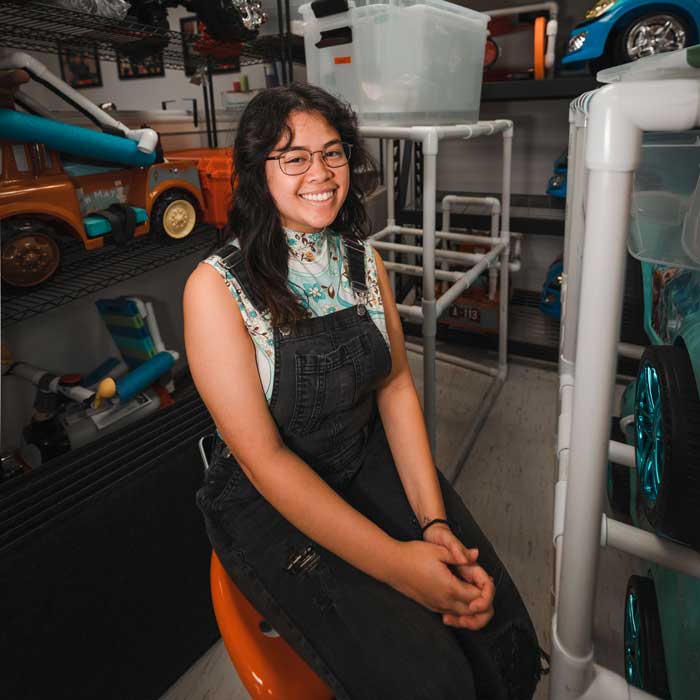 What is your name and what is your role at the lab?
What project are you currently working on?
The most recent project I worked on focused on the impact of a socially assistive mobile robot within a children's free play environment.
What have you enjoyed most about working at the lab?
There are a lot of things I enjoy about working in the lab! I love getting to work with families, having the opportunity to know their needs and seeing the kiddos engage with the robot during play sessions. The other research assistants, Ph.D. students and faculty within the lab are all so kind and helpful — and their work ethics and care for the participants and their families make it a great place to be. 
How does your work at the lab impact the OSU community? How does your work impact the broader world?
Within the OSU community, I've seen that the lab gives students a lot of hands-on research experience through the Toy-Based Tech HC Colloquia course, URSA Engage opportunities and more. The work we do is a continuous process since we're making novel discoveries with the use of a socially assistive robot in this context, so it's really awesome that we are able to let families with young children in the broader community experience this type of learning through play.  
The insights I've gained through this experiment really affirm that play is an important learning tool, as it provides motivation and encourages movement.
What is something you are looking forward to? (Lab, research, or OSU related)
I'm looking forward to seeing the continued development of the robot and how it impacts play and skill acquisition for children, specifically in mobility interventions for children with disabilities.