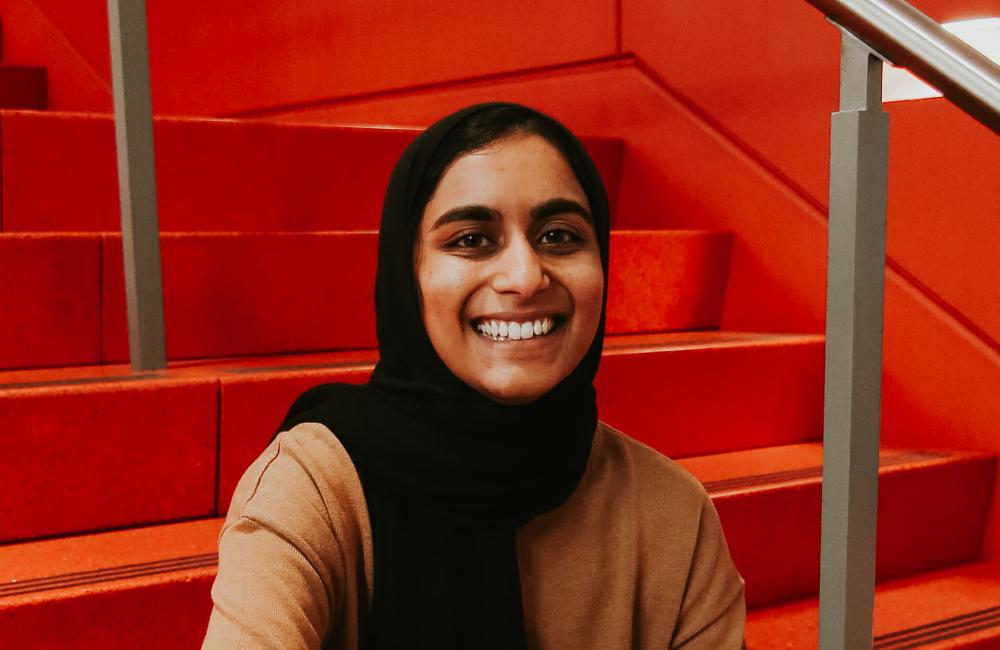 "Growing up in a predominately white town as a Muslim, woman of color was difficult, especially in allowing myself to be in touch with my identities. However, since coming to OSU I've found people and communities that have not only transformed the way I critically think about the world around me, but have allowed me to be myself."
What's your name, major and where are you from?
My name is Ammara Molvi and I am a senior studying public health on the pre-med track. In the future, I hope to become a pediatric emergency room physician and utilize public health as a means to create health equity across the globe. I was born in Salt Lake City, Utah and raised here in Corvallis! My family is from Pakistan and I am very much tied to my Pakistani roots.
Favorite study spot on campus?
I can't reveal exactly where my favorite study spot is, but I will say it's somewhere on the third floor of the LInC.
Why did you choose Oregon State?
A large part of why I chose OSU was the importance given to research. Here, there are so many opportunities to conduct and engage in research, many which serve as catalysts to make strides in the areas you're passionate about. My favorite thing about OSU has been the people I've met. If it wasn't for the people I've met, the memories I've made and the lessons I've learned, I would not be who I am today.
What's the hardest class you've taken?
The hardest class I've taken to date has been physics. My favorite class so far is a toss up between Honors Biology and Advanced Anatomy and Physiology. In each class I've had inspiring and passionate professors who have both played a large role in shaping the way I critically think about the world beyond the classroom.
Something people don't know about you?
Something a lot of people may not know about me is that I really like to create and build. For me that takes form in many ways whether it be anywhere from doing social justice work to graphic design and everything in between.