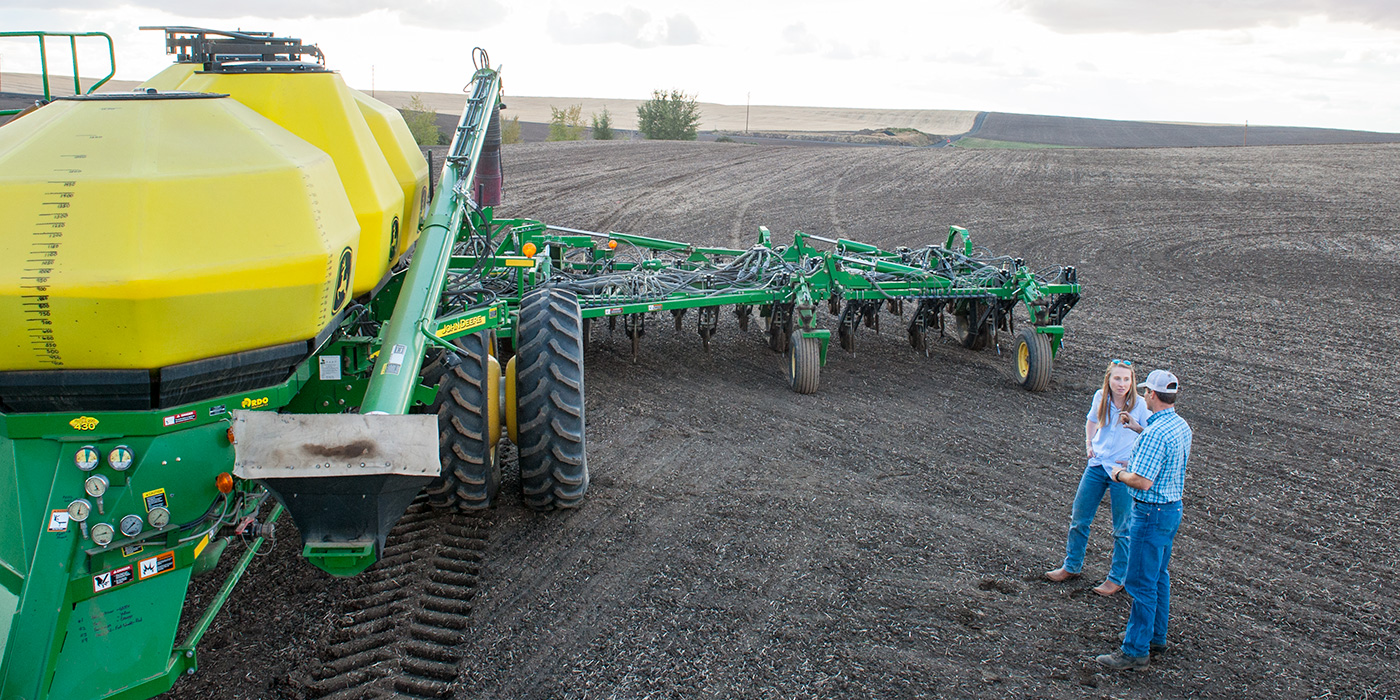 Cultivate prosperity in Oregon and beyond
Think about your breakfast for a moment. Have you ever considered where it came from? That oatmeal in your bowl, the scrambled eggs on the stove your morning meal is the work of a chain of agricultural scientists stretching back centuries.
Agriculture is the backbone of human civilization and a foundation of our modern economy. Agriculture feeds us, dresses us, houses us and provides millions of jobs across the nation, accounting for 11 percent of total employment in the United States alone. If there is one career field that will never become obsolete, it's the agricultural sciences.
As an agriculturalist, you'll spend your days perfecting the way agricultural products are cultivated, processed and shared with the world. Whether you're more at home on a cattle ranch or in a corner office, there is a place for you in agricultural sciences. Plus, with Oregon State's customizable degree program, your academic focus is totally up to you.
Find room to grow. Become an agricultural scientist.