Meeting needs on the margins
Graduate student Carmen Wilson makes inclusion an academic and personal mission.
You might assume college students don't face issues like hunger and homelessness, but Carmen Wilson knows better. A graduate student pursuing a student services degree in the College of Liberal Arts School of Language, Culture and Society, Wilson helps meet the needs of students who are often invisible to everyone else.
As part of their assistantship, Wilson works with Oregon State's Human Services Resource Center (HSRC) to address poverty, homelessness and food insecurity in the student population. A food pantry, a textbook-lending program and emergency housing are among Wilson's tools.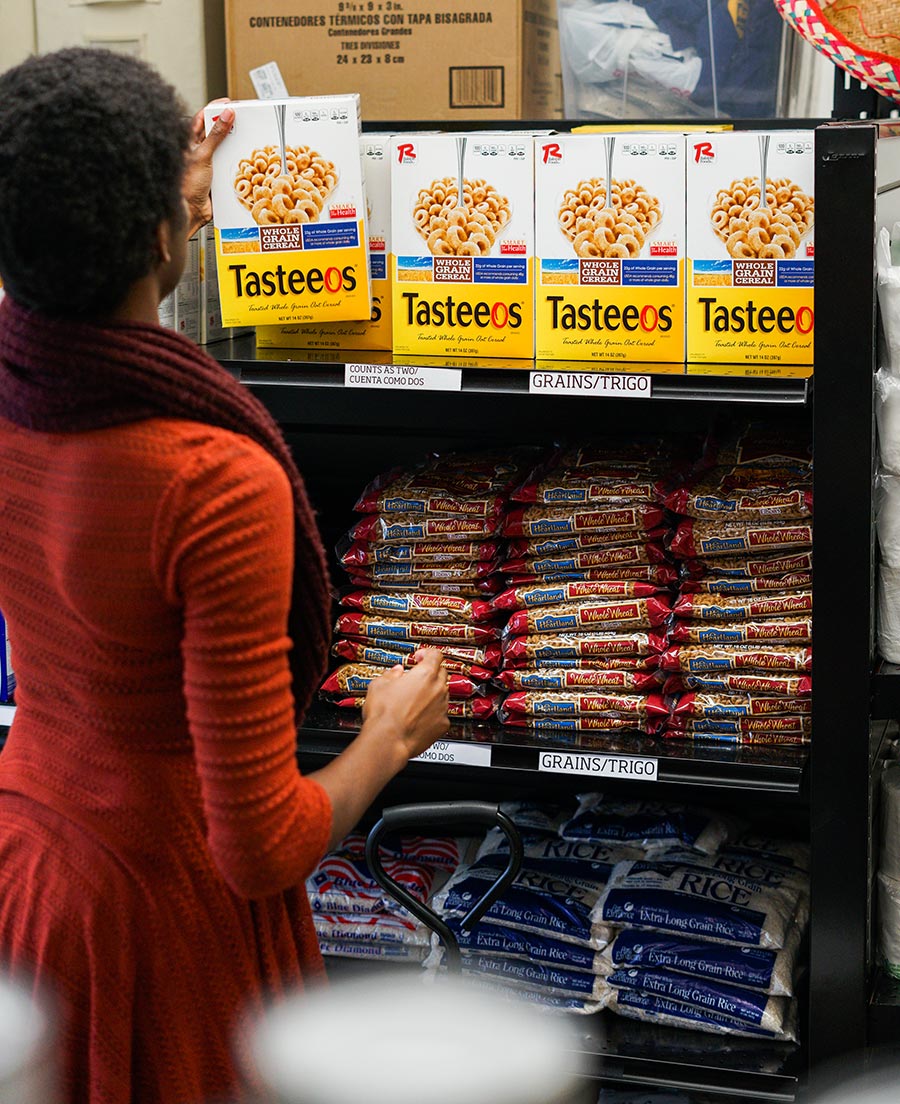 Wilson is grateful for the opportunity to work with people on the margins. "I am fortunate to be in community with a diverse staff and client population to directly apply my understandings of social justice into the work I'm doing now," they say. "Every day, I am challenged to think more inclusively and radically, strengthening myself as a professional and a person. I couldn't ask for a better assistantship."
Inclusion is an intentional attitude that is critically important to Wilson. At first, the Savannah, Georgia, native felt nervous about moving to Oregon. "As a person who makes up multiple marginalized identities, it was important to choose a place where I could survive and thrive."
Friends and family were also skeptical of the move. "Oregon? There ain't no black people there!" said one. "Who moves to Ori-gone?" said another.
Attracted by the comprehensive program, a unique GTA position and the encouragement of a friend who went to Oregon State, Wilson made the choice and has found a campus community where the values of diversity and inclusivity are backed by action.
"The minoritized people here have such passion and energy for their livelihood and the lives of others," Wilson says. "There is still much work to be done, and we're ultimately still in rural Oregon, but the support group I have through my cohort and my friends makes it (almost) feel like Portland. They keep my fire lit and my cup full."
Wilson takes this fullness and extends it to others, in the rewarding HSRC assistantship and in life.