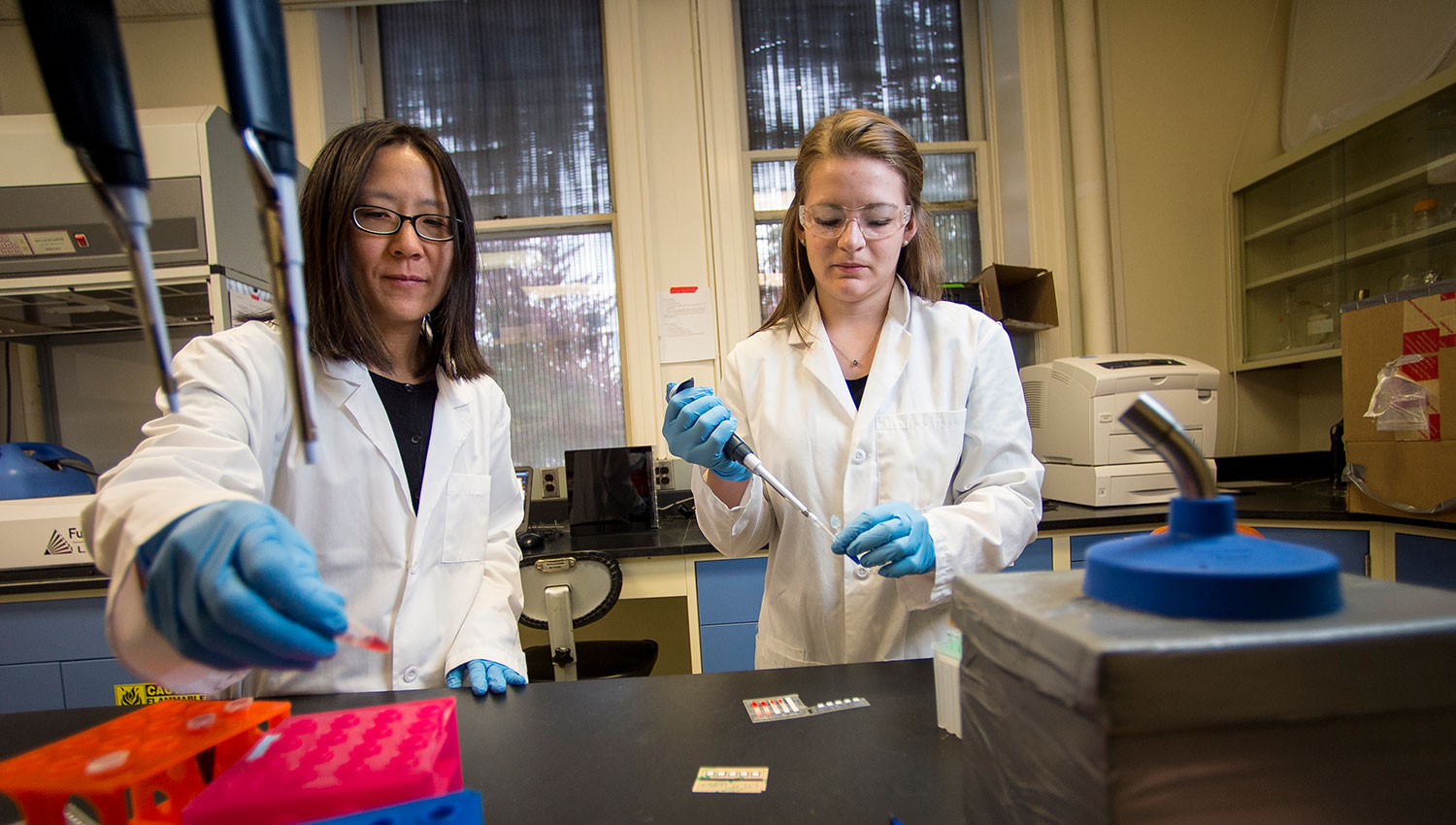 Bioengineering is an interdisciplinary field that operates at the nexus of living systems and human design, incorporating engineering principles with life science. Bioengineers create new materials, devices, and processes for medical applications and biotech industries. Their work is key to developing technologies for human health (including pharmaceuticals, drug delivery systems, diagnostic tools, implants, and imaging systems), biomaterials, and bioreactors.
Students who choose bioengineering at Oregon State University will gain a solid background in biology, chemistry, physics and math, in addition to core engineering studies and research opportunities. Advanced coursework includes biomedical engineering principles, materials engineering, and product design. All students complete a capstone-design experience that integrates drug and medical device regulation.
Our diverse faculty pursue research interests with applications in precision health, medical device development, cancer treatment, immunotherapy, drug discovery, biomaterials, cell/tissue preservation, and epidemiology. Oregon State is an acknowledged leader in bioengineering statewide. Our program's impact is magnified through partnerships with Oregon Health & Science University and the University of Oregon.