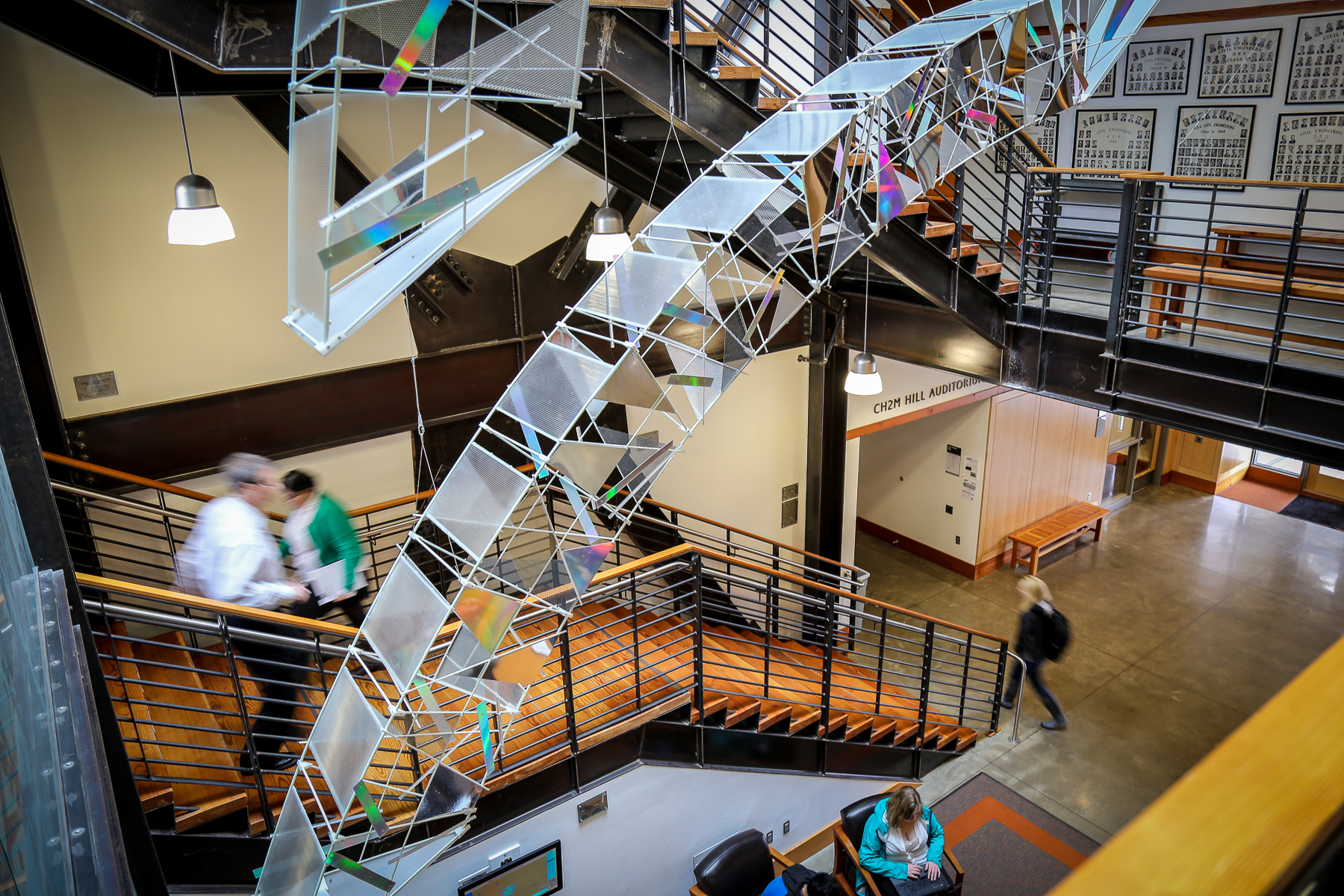 Architectural engineering is the application of engineering fundamentals to the design of buildings and building systems.
Architectural engineers have knowledge of electrical, lighting, mechanical, and structural systems. Their breadth and depth of understanding about building systems, including their integrated understanding of how building systems interact with each other, enables them to engineer buildings to support the health, well-being, and productivity of building occupants. Their interdisciplinary knowledge enables them to collaborate with colleagues in other design and construction-related disciplines, including architecture, urban planning, and civil engineering.
Students in Oregon State's program — the only one in the Pacific Northwest — can concentrate on chosen architectural engineering subdisciplines, such as lighting, mechanical systems, and structures. Graduates possess highly marketable skills that enable them to engineer sustainable and high-performance buildings that support the health of people and the planet.