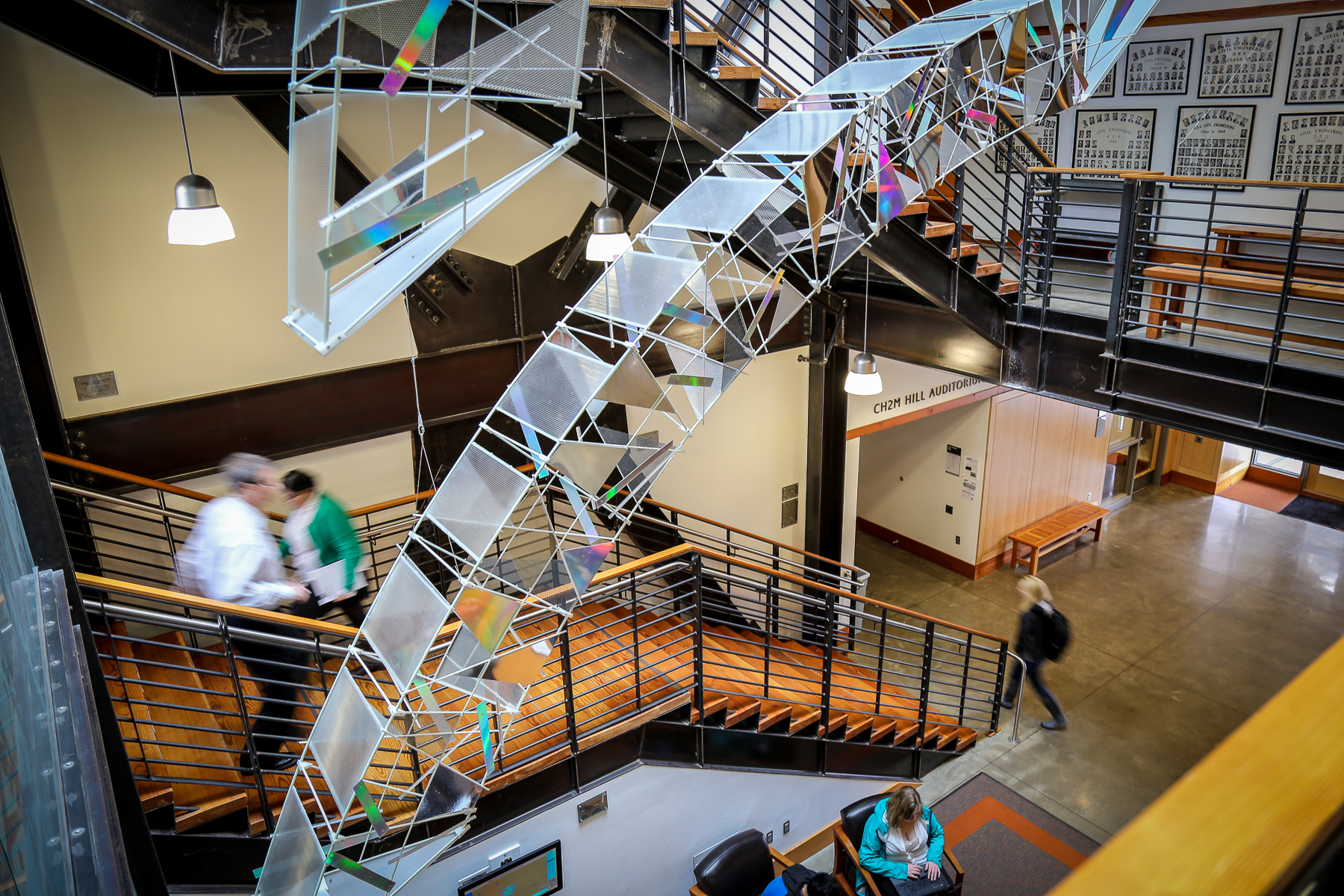 Build the world you want to live in
It takes a large team of skilled professionals to design and build a structure that works. Where a foreman manages a construction crew and an architect sets out to see their aesthetic vision come to life, an architectural engineer oversees the structural and mechanical systems that ensure a building can serve its intended purpose well.
Working closely with other specialists, architectural engineers call upon their multidisciplinary knowledge of science, engineering and mathematics to answer questions like: What's the most efficient and hygienic way to ventilate a hospital? How should screens be positioned in a basketball stadium so players aren't blinded by their glare? What factors help make a building carbon neutral?
As an architectural engineer, you'll spend your days finding new ways to improve quality of life through the built environment. Whether designing the acoustics for a new performing arts center or engineering a coastal building that can withstand a Category 5 hurricane, you'll have a direct hand in creating a safer, more sustainable, more beautiful world for generations to enjoy.
Design the future. Become an architectural engineer.