University Housing and Dinning Services (UHDS) at Oregon State would like to remind all admitted students that they will need to apply for housing for this upcoming school year. The UHDS housing application for housing can be found here. I would also encourage you to check out and to stay up to date of all of UHDS' important housing dates, which can be found here.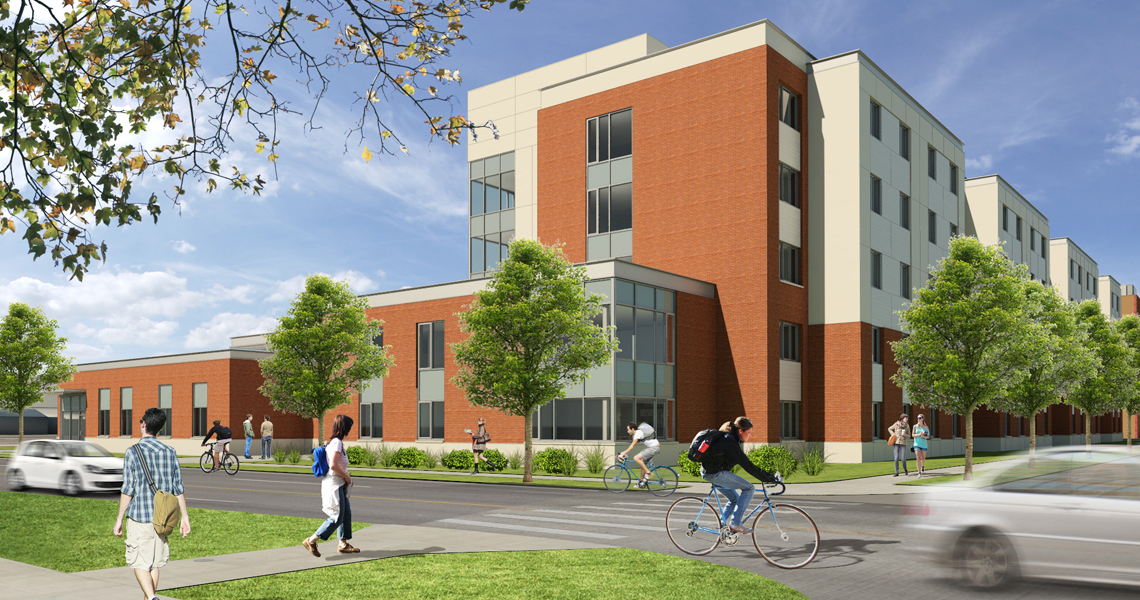 Rendering of New Residence Hall at OSU for Fall 2014.
Also, admitted students need to remember to pay their Advanced Tuition Deposit (ATD) before May 1st. Step by step can be found here.
Welcome to Beaver Nation
-KK