Are you an Oregon State fan and want to show everyone your OSU pride?
Why not get your holiday pictures taken with Benny the Beaver! Benny will be at the OSU Beaver Store in Portland (6th & Alder) Saturday Dec. 14th from 12pm-2pm and at the OSU Beaver Store in Kaizer Station (Across from Target) Sunday, Dec 6th from 12pm-2pm. Bring your own camera and snap away! OSU Alumni Assosciation will also be there to take pictures that will be posted to facebook for download. This is perfect for family pictures, Holiday Cards, keepsakes or even for your profile picture.
You can also get all of your holiday shopping done at the OSU Beaver Store and and have the chance to participate in giveaways and drawings!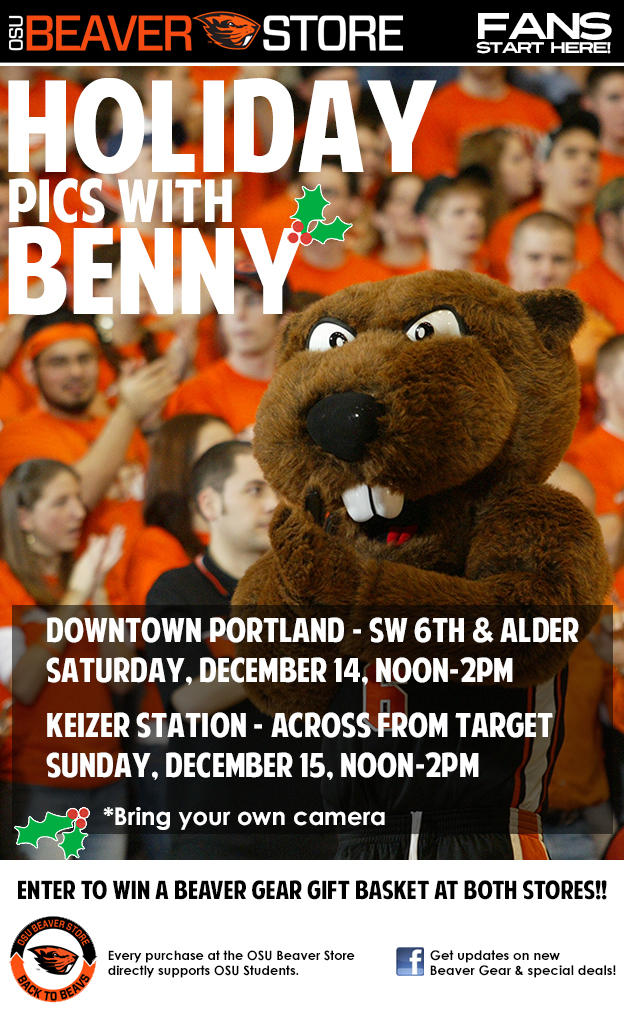 -KK