POTUS and the First Family attended the OSU vs. George Washington game to root on the OSU Men's Basketball Team. If you've been living under a rock, OSU Men's Head Basketball Coach Craig Robinson is the brother of First Lady Michele Obama.
From the Huffington Post:
President Obama attended today's Oregon State-George Washington University basketball game to cheer on his brother-in-law, Beavers coach Craig Robinson. The first lady, Malia and Sasha Obama, and President Obama's mother-in-law Marian Robinson were in attendance as well. According to the AP, the family was "intensely interested in the outcome." All of the cheering paid off, as Oregon State won, 64-57. Below, see photos of the Obamas rooting for the Beavers.
Click the pictures for access to more photos on the Huffington Post website.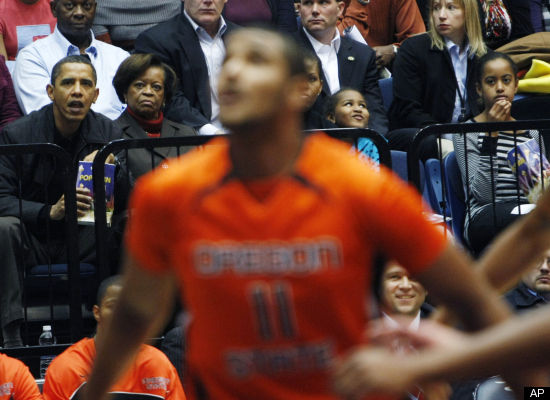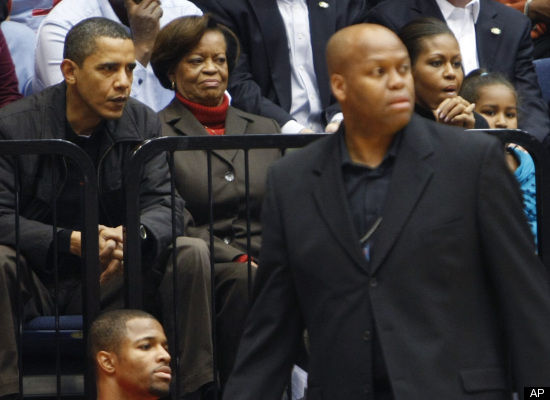 –mko